Living in Arden Arcade, CA: 2021 Community Guide
Posted by Sacramento Real Estate Voice on Monday, January 25, 2021 at 5:36 AM
By Sacramento Real Estate Voice / January 25, 2021
Comment
Arden-Arcade is a Sacramento suburb that is right in the middle of the action. It has easy access to all that Sacramento has to offer but can keep a peaceful residential atmosphere while still offering much to do on its own. Read on to find out why Arden-Arcade is such a sought after place to live.
History of Arden-Arcade
The origins of the Arden-Arcade neighborhood date back to 1843 when John Sutter negotiated the plot of land from the Mexican governor who laid claim to the land. The area around where Del Paso Country Club now stands was turned into a large ranching area named Rancho Del Paso, whose horses would win Kentucky Derbies and be sought after around the world.
As soon as a railroad spur was built to better transport horses, the area came to life with settlers. The first neighborhoods were laid out in the 1920s, but the area was already growing by that point. The oldest building still standing, the Arden Middle School, was constructed in 1914.
The Arden-Arcade that we see today came out of the development boom that happened after World War II through the early 1970s. Today it remains an impressive model of a community born out of this era.
The name "Arden" likely originates from Arden Hills, Minnesota, where one of Rancho Del Paso's early owners called home. In all likelihood, the second name "Arcade" comes from the arcade of native oak trees that grew near the ranch.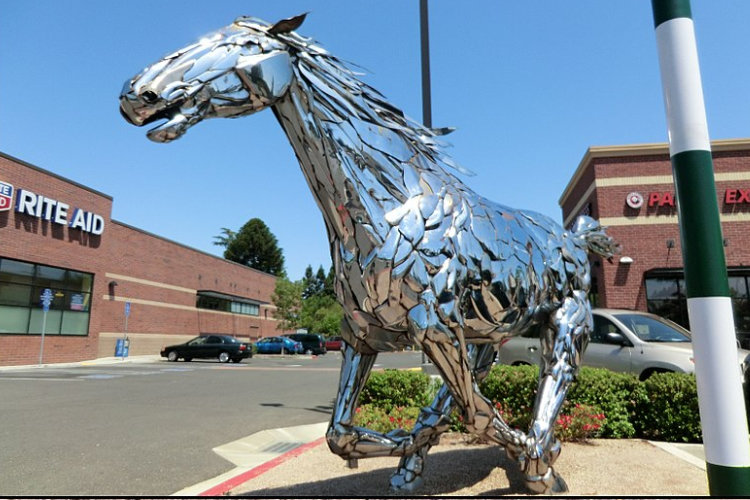 Source: UncleVinny
Lifestyle in Arden-Arcade
Arden-Arcade is part of the Greater Sacramento area and is located directly to the east of Downtown Sacramento. Thanks to Highway 160 and Interstate 50 in the north and Highway 50 in the south, it's possible to get downtown in around 15 minutes. Those same highways provide easy access to the other Sacramento neighborhoods and out into eastern California and beyond.
Here you'll find a real residential area, far enough from Downtown to have its own personality but close enough to access whenever the mood hits. Neighborhoods are known for tree-lined streets and a real sense of community. The people of Arden-Arcade love the warm weather, and many neighborhoods have unique outdoor events like concerts, movies, and ice-cream socials at different times throughout the year.
Speaking of warm weather, the Sacramento area is known for arid and mostly clear summers averaging up into the 80s or 90s each day. Winters are colder, cloudier, and see a lot more precipitation but still average into the 60s for the daily high.
Things to Do in Arden-Arcade
SMUD Museum of Science and Curiosity
The SMUD is the place to go in the Arden-Arcade area for all things science. Within the museum walls, kids can do everything from exploring the interior layers of the earth to examining fossils and even travel to distant galaxies!
The design lab has some practical engineering experiences to allow kids to design and build a prototype to solve a given design challenge. The Nature Discovery Area will allow kids to check out animal habitats and enjoy hands-on activities.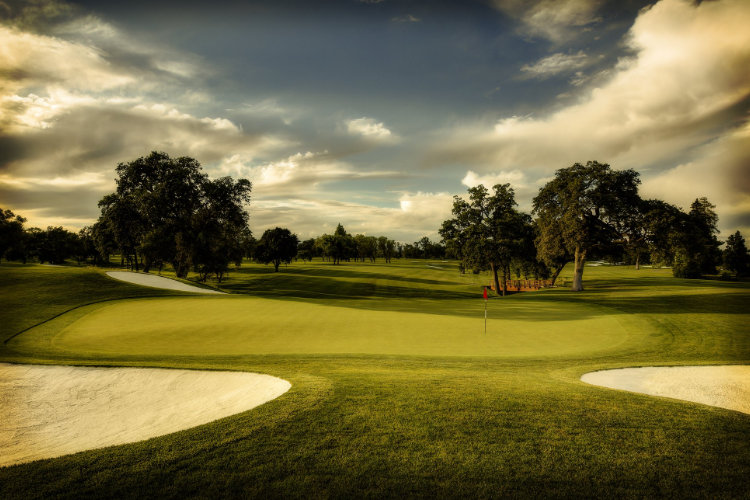 Del Paso Country Club
The Del Paso Country Club has been in the heart of Arden-Arcade for over 100 years and prides itself on being unique, going so far as to do a major redesign in 2006. It is one of the premier private clubs in the Sacramento area, and once you see it, you'll understand why.
The 18 hole golf course is challenging and always kept in top shape. Membership to the club also gets you access to the fitness and pool center, which features classes and personal training options. Once you've worked up an appetite either in the gym or on the course, be sure to enjoy a high-quality meal at the on-site restaurant.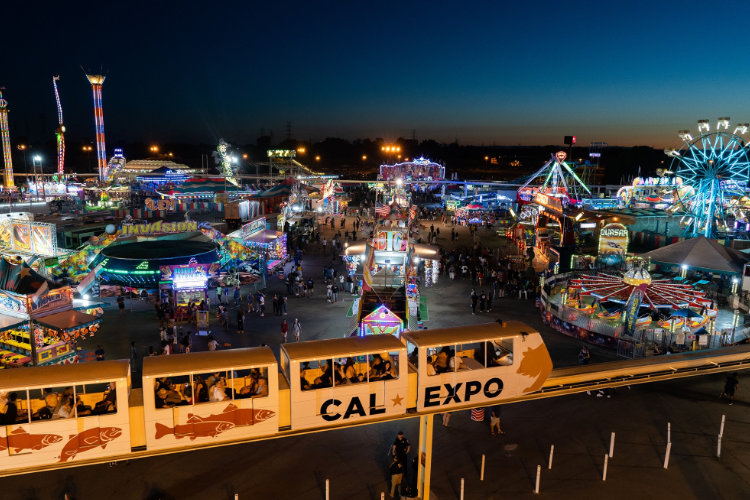 California State Fairgrounds
On the western edge of Arden-Arcade, you'll find this massive fairgrounds complex. This is the site of the yearly 17 days California State Fair, which has been happening in the state for over 150 years! The state fair is full of rides, attractions, shows, concerts, and all that delicious fair food!
Even when the fair is not in full swing, many other activities occur on the fairgrounds throughout the year.
Raging Waters is an action-packed water park with a huge wave pool, lazy river, a variety of water slides, and tons of activities for kids and adults alike!
Papa Murphy's Park is the official stadium of the Major League Soccer team Sacramento Republic FC. The stadium holds over 11,500 spectators as they cheer on their favorite team. When games aren't happening, this is also the site for large events like concerts and rallies.
If racing is more your thing, pay a visit to the Cal Expo Race Track to see horse racing at its finest. There are different types of horse races, including rare harness racing, and there are opportunities to bet on races here and elsewhere around the country. There are also some nice eats and drinks at the well-stocked concession area.
There's a lot more that happens on the fairgrounds site, so be sure to check their site often to see all that is going on.
Dining and Shopping in Arden-Arcade
Arden-Arcade has many areas for shopping and dining throughout its borders.
In the south, just down the road from each other, are Loehmann's Plaza Shopping Center and the Pavillions Shopping Center. Both of these centers are known for their local and national stores and restaurants.
You'll find the Arden Fair Mall a little further north, a bright, spacious multi-level mall not far from the state fairgrounds. There are over 150 stores and plenty of options for food.
Town & Country Village is located in the north of Arden-Arcade and has several buildings with various shops and restaurants.
Parks and Recreation in Arden-Arcade
As with many of Sacramento's neighborhoods, there is a focus on getting outdoors and enjoying the weather. Arden-Arcade has a lot of green space sprinkled throughout, and no matter what part of the neighborhood you find yourself in, you won't be too far from a park.
Arden-Arcade has some stand out areas for parks and recreation that should not be missed.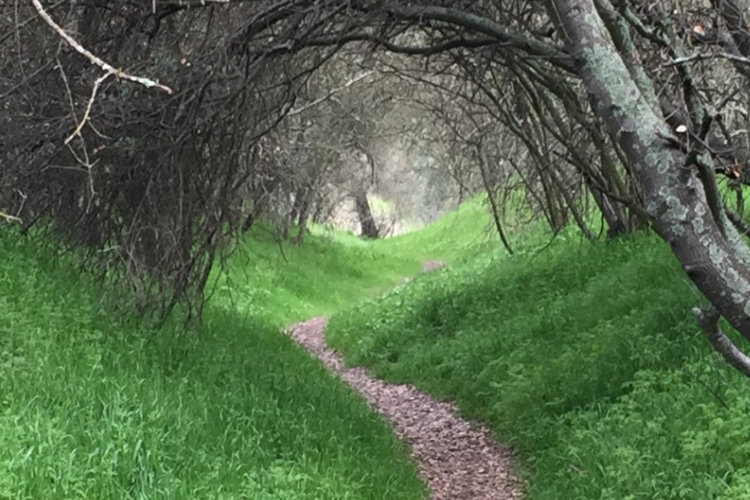 The Jedediah Smith Memorial Trail
Winding through some 60 miles of pathways along the American River, this trail starts at the Sacramento and American Rivers west of Arden-Arcade. It runs all the way to Folsom Lake to the northeast. The trail passes along the neighborhood's entire southern border and is a good place to jump on, either heading east or west.
Also known as the American River Bike trail, it is possible to walk, bike, or run its distance along the river. Along the route, there are many great opportunities to catch unspoiled views of the river and wildlife. You'll end up crossing over the river a few times and even pass by a fish hatchery.
William P. Bond Recreation Area
The William P. Bond Recreation Area is one of the best parks on the American River and shares some space with the Jedediah Smith Memorial Trail. The river banks here are great for putting a kayak or a canoe in and taking a trip upstream or downstream. The large human-made pond makes it a great place to fish as well. Picnickers will be spoilt for views and may even spot some wildlife.
Swanston Splash Park
Swanston Splash Park is a cool place even on hot California days. Of the 10 acres of park space in the southern part of the neighborhood, a portion of it is dedicated to a splash pad for some fun water play. There are several fountains that kids and adults can run and jump through.
In addition to the splash pad, the park has some other nice features. There is a playground for kids to play on in between trips to the splash pad, and there's a large green area to run around on or play some sports.
Speaking of sports, the park has courts for basketball, tennis, and sand volleyball. There are plenty of benches for people-watching or picnics and some nice shaded space to escape the heat.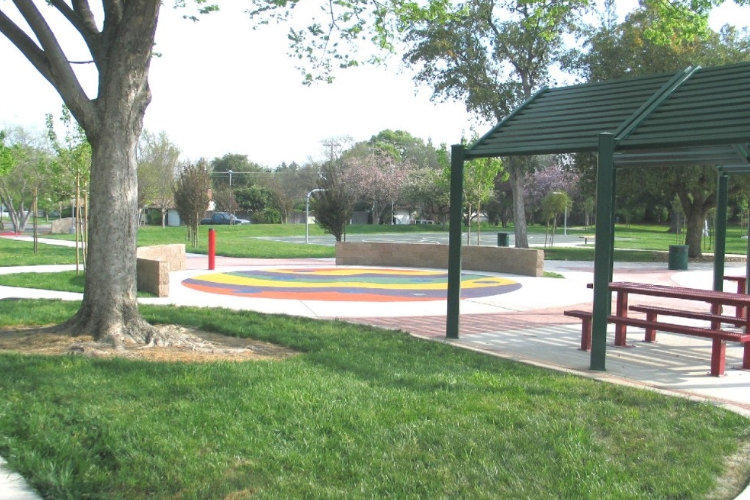 Seely Park
Arden-Arcade has not one but two parks with splash pads to stay cool on those hot summer days. Seely Park, located in the northern part of the neighborhood, is smack dab in the middle of a residential area and a perfect spot to getaway.
The park not only has a splash pad but also a nice playground for the kids. The quaint yet quiet park also has a trail for walking, running, or biking, an area for grilling, some nice green space, and a basketball court.
Real Estate in Arden-Arcade
Many of the Arden-Arcade homes were constructed between World War II and the early 1970s, giving the entire area a more modern feel than some of the older Sacramento suburbs. With about 33 different neighborhoods to choose from within Arden-Arcade, there is a wide selection of homes, apartments, and condos to choose from to meet any need.
Each neighborhood within Arden-Arcade has its own sense of community and home-grown businesses. Areas around the Del Paso country club see homes well into the millions of dollars range, but many other Arden-Arcade areas have much more affordable homes that make for a very well-rounded city.