Living in Granite Bay, CA: 2021 Community Guide
Posted by Sacramento Real Estate Voice on Saturday, February 6, 2021 at 7:37 AM
By Sacramento Real Estate Voice / February 6, 2021
Comment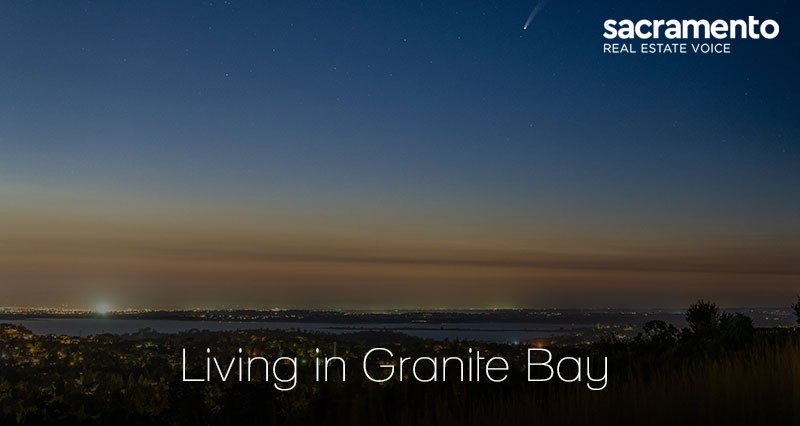 Welcome to gorgeous and idyllic Granite Bay! A residential suburb of Sacramento nestled into the Sierra foothills, and just west of Folsom Lake, you're sure to find many desirable features of this charming upscale community.
A delightful blend of large Spanish-style, Tudor, Modern, and Ranch style homes with plenty of space to roam, Granite Bay is one of the area's best-kept secrets. As you drive through the neighborhoods, you'll notice well-manicured lawns, lots of large, shady trees, and many yards filled with beautiful rose bushes.
Granite Bay residents enjoy a beautiful, natural, surrounding and a top-rated education system.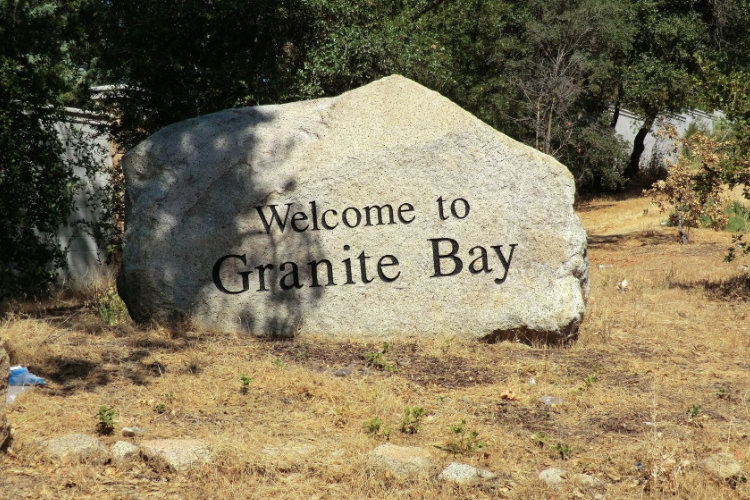 Credit: UncleVinny
Lifestyle & Culture
Like most of the towns in the Placer County area, Granite Bay got its start around the 1850s during the Gold Rush era. The town was initially called Granite Bar due to the abundance of granite in the area, which you can still find in outcrops scattered around the hillsides.
One of the original roads through the town is the Auburn Folsom road, originally called the Auburn-Sacramento River Road. Miners would frequently travel to transport supplies to and from mining sites. The Auburn Folsom Road is still one of the major thoroughfares through the town today.
Granite Bay is just 30 minutes East of Sacramento and easily accessible via I-80 West, I-5 South, or US-50 West, depending on your location. Many residents of Granite Bay make the easy commute into downtown Sacramento's financial district daily.
Residents of Granite Bay can enjoy beautiful weather all year round. Classified as "hot-summer Mediterranean," the average temperature is between 70 and 80 degrees, with temperatures rarely dropping below 50 in the winter and highs reaching the 100's in the peak of summer.
Shopping and Dining
Residents will find many small businesses and local eateries located in strip mall shopping centers along the main streets of Douglas Boulevard and Auburn Folsom Road. Offering a wide variety of designer boutiques, salon and spa services, and restaurants, you're sure to find whatever you're in search of.
One of the many perks of living in Granite Bay is getting the opportunity to experience life in this tight-knit community. People here are kind and friendly, and it's relatively common for residents to know their neighbors, grocer, or barista. One of the many ways to get to know the locals is through community gatherings like the weekly farmer's market.
Local Farmer's Market is located in the Quarry Ponds Town Center parking lot and is open Sunday mornings from June to October, featuring a wide variety of local fruits and vegetables.
For year-round farmer's markets, check out the nearby Historic Folsom Farmer's Market, open Saturdays from 8 am to 1 pm. Offering a wide variety of baked goods, certified organic fruits and vegetables, meats, cheeses, plants, prepared foods, and even natural pet feed, head 20 minutes down the Auburn Folsom road to and check out this market located at the Folsom Station Plaza!
Things to Do
Granite Bay offers several beautiful parks, a well-rounded art and music center, equestrian facilities, several tennis and golf courses, and country clubs. Year-round holiday events bring the community together for festivities and celebrations.
Residents can partake in seasonal fun like the annual Easter Egg Hunts, Fourth of July Parades, Halloween celebrations, and a Christmas Tree Lighting Ceremony. On a day to day basis, Granite Bay residents can often be found outside, enjoying local parks and recreational facilities.
Take a hike! There are many hiking trails in the Granite Bay area, especially with such proximity to the Folsom Lake State Recreational Area. However, one of the more spectacular trails available for hiking, biking, or horseback riding is the Dotons Point trail overlooking Folsom Lake. This trail allows for easy beach access along the lake, easy dirt trails, on-leash dog access, lake views, and gorgeous wildflowers in the springtime. Hike the full 12.8-mile trail or enjoy pieces of the path as there are easy to access parking lots scattered along the path.
Play a casual game of baseball, soccer, tennis, basketball or enjoy a relaxed picnic at the public access courts and fields located at Treelake Village Park. Reservations are needed to use the courts and ball fields, so be sure to check the field and park's schedule before playing a pick-up game.
Although there are no parks in Granite Bay specifically designed for off-leash dog play, dogs are allowed at most public parks and recreation areas as long as they are well behaved and remain on a leash.
If you'd like to check out some local history, be sure to visit the Griffith Quarry Park and Museum. This historic park is the site of the Penryn Granite Quarry, founded in 1864 by Welsh immigrants. Take a step back in time and visit the original Penryn Granite Works offices, now converted into the museum. In addition to the museum and hiking trails, be sure to check out the interactive geology exhibit. The park also features scenic hiking trails and picnic areas.
For some relatively nearby fall harvest fun, visit Apple Hill Ranch, about an hour's drive down US-50 East. Every year people of all ages flock to Apple Hill for their famous pumpkin patch, which, in addition to offering pumpkins of all shapes and sizes, features apple picking, trout fishing, tractor hayrides through the apple orchards, pony rides, and apple wine tastings. Before you head home, be sure to pick up some of their delicious apple goodies like pies, donuts, cakes, and fritters.
Nearby Attractions
Granite Bay is conveniently located near many stunning California sites and tourist locations. Pack the car with friends or family and prepare for easy freeway access to a day or weekend filled with adventure!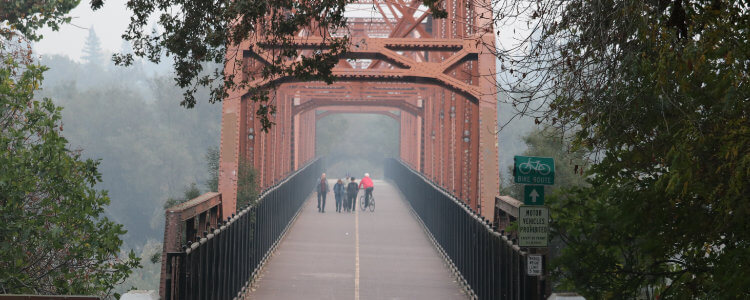 Sacramento: A short 30-minute commute away, the California state capitol of Sacramento offers something for everyone. Offering 32 museums featuring a wide variety of art, history, culture, and events, visiting Sacramento is an excellent opportunity for hands-on learning. Enjoy a handful of local breweries, learn about local history in the Old Sacramento quarter, or see exotic animals at the Sacramento Zoo. Sports lovers can take the opportunity to check out a Sacramento Kings basketball game or triple-A minor league baseball game with the Sacramento River Cats.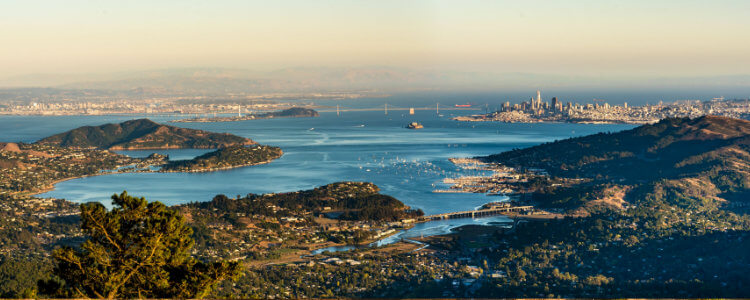 Bay Area: The San Francisco Bay Area, only a 2-hour drive away down I-80 West, offers many exciting adventure opportunities for a nearby vacation destination or an exciting day trip.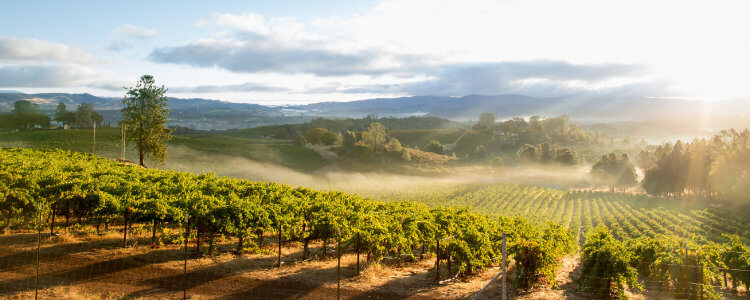 Napa Valley: Take advantage of nearby Napa wine country and enjoy tastings at hundreds of renowned vineyards. Pairing beautifully with a local cheese board and a beautiful sunny day, this fantastic destination is only an hour away.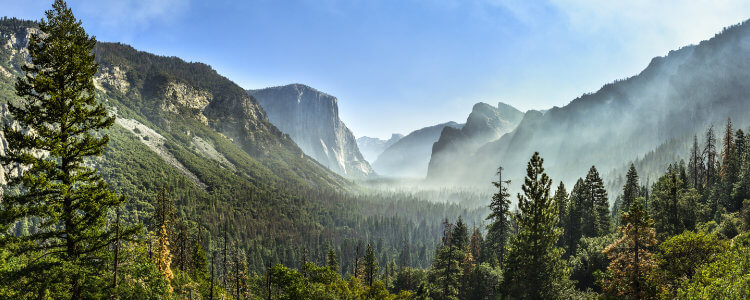 National Parks: Enjoy stunning wilderness adventures like camping, hiking, boating, and seasonal skiing and snowboarding at nearby Lake Tahoe, Tahoe National Forest, Kirkwood, Bear Valley, or Yosemite, about 2 hours East of I-80 or California Hwy50 East.
Parks & Recreation
Enjoy beautiful natural vistas featuring granite outcroppings, sweeping grassland landscapes, and a beautiful blend of native, shade-bearing trees dotting the rolling hillsides. Granite Bay locals can take advantage of lots of natural splendor and outdoor adventures.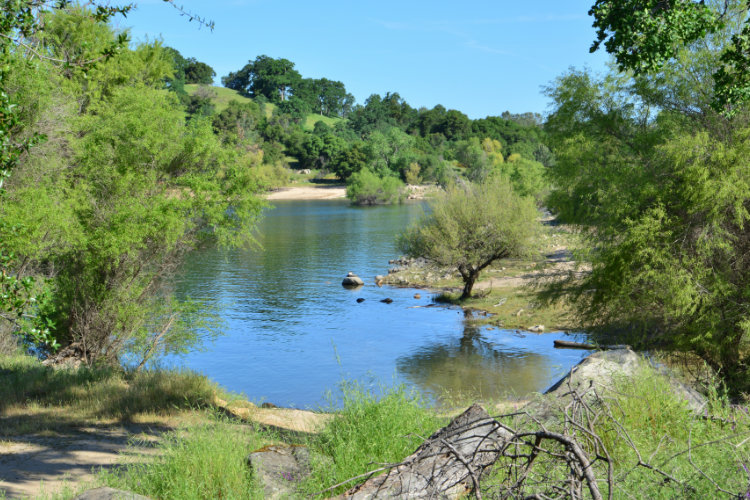 Folsom Lake State Recreational Area offers a vast variety of nearby nature activities for all ages to enjoy! Apart from being a stunning location to catch views of the sunset in the evening, Folsom Lake offers numerous opportunities for hiking, biking, horseback riding, boating, waterskiing, fishing, and more!
Fishing: Local fishers can enjoy a selection of trout, catfish, big and small-mouth bass, perch, and Kokanee salmon, all available for fishers carrying a valid California fishing license.
Camping: If you're interested in camping, Beals Point offers year-round camping right on the lake. Sites include barbecue pits, shaded areas, beach access, and larger grass areas. Beals Point has a snack bar that offers beach equipment to rent for day use during summer months, including kayaks, paddleboards, shade canopies, and rafts. Beals Point is also one of two locations at Folsom Lake Recreational Area, offering wheelchair access.
Hiking: The Jedi Trail is just one of many trails found at Beaks Bight Nature Area, located just off the Auburn Folsom Road. Open year-round, this trail offers a 5-mile trail that parallels the Folsom Lake edge. Beaks Bight has many hiking trails, and it can be easy to get lost, so be sure to keep track of your surroundings. If this path is too crowded, don't worry. There are many more hiking options of varying lengths and difficulties offered. Most trails are also open to bikers and horseback riders. Parking is available, but you'll have to pay for a day pass parking permit.
Swimming: The wide, sandy beaches and relatively calm lake waters provide an inviting possibility for Granite Bay residents to escape the spring and summer heat and sunbathe, play in the sand, or picnic on the beach, or enjoy swimming and other water play in the calm lake waters. Beals Point and Granite Bay Beaches are two beaches designated for recreational swimming and are easily accessible from the Auburn Folsom Road. To ensure visitors' safety, the park's docents recommend that visitors only swim at designated swimming areas where lifeguards are on duty.
Boating: Boating is a popular lake activity, especially in the hot summer months. The lake's vastness means boaters can enjoy speeding around, waterskiing, fishing, or only floating and enjoying the solitude of the lake. For safety reasons, boaters should be aware of traveling no faster than five mph near beaches or designated swimming areas at Beals Point or Granite Bay beaches.
Miner's Ravine Nature Preserve, located just off Auburn Folsom Road, parallels the Miner's Ravine salmon habitat and provides beautiful shaded hiking trails. The two-loop trails meander through historic sites, including a large grinding stone initially used by Native Americans. Enjoy calming features like large granite boulders, streams, and large trees. These easy trails are great for easy hiking or biking.
Fun Facts
Granite Bay is home to a few celebrities, both local and internationally recognized. Several former and current members of the Sacramento Kings basketball team call Granite Bay home. Additionally, actor Eddie Murphy formerly called Granite Bay home, residing in the gated community of Los Lagos.
Johnny Cash lovers will recognize the nearby town of Folsom from the classic song and album. While I wouldn't recommend visiting the prison either accidentally or on purpose, you can enjoy the Johnny Cash Trail for an easy 2.75-mile hike and biking trail named for the Man in Black, as well as many Cash-inspired art installations along the path.
As you can see, Granite Bay and the surrounding area offer a wide variety of known and hidden treasures waiting for discovery. For these reasons and more, Granite Bay is a stunning location for any prospective homeowner in Placer County and the greater Central Valley.
Additional Facts
Population: 20,402 (2010 census)
Zip Code: 95746, 95661
Elevation: 430 ft