Things to Know BEFORE moving to Sacramento [2020 Guide]
Posted by Sacramento Real Estate Voice on Sunday, November 1, 2020 at 6:06 AM
By Sacramento Real Estate Voice / November 1, 2020
Comment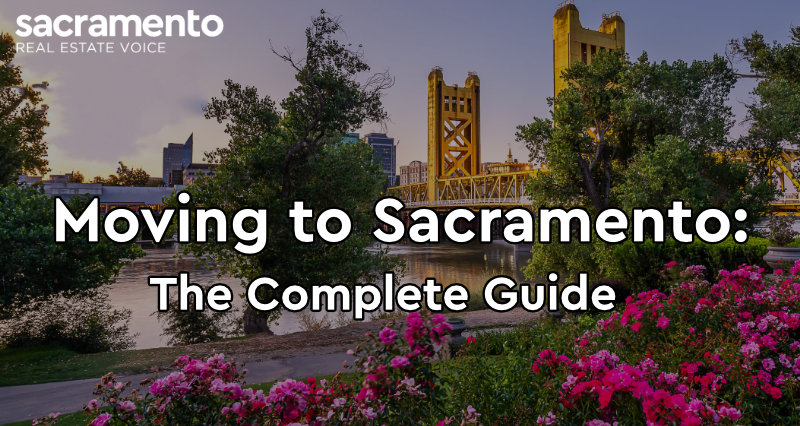 Sacramento is a diverse and vibrant city that offers many big-city amenities without being overwhelmingly large or unaffordable. As a result, the city has attracted a considerable amount of people moving from West Coast cities like Portland, Seattle, and San Francisco. Let's discuss some of the reasons why this is happening and things you need to know before moving to Sacramento.
A Unique Identity
Before moving to Sacramento, you should have an understanding of its unique identity, especially because outsiders often have an inaccurate understanding of the city. For example, Sacramento is often derided as a "cowtown" by urbanites, a label that is becoming less accurate by the day as a real estate and population boom ensues.
In reality, Sacramento has forged an incredibly unique identity due to its historical roots and big-city amenities. In Sacramento, you'll find an eclectic mix of offering that includes gold country wineries, cosmopolitan living, gourmet ghettos, and a Downtown area that is 15 minutes away from rural farmland.
Locals will often refer to Sacramento as the "Midwest of California". The people in Sacramento are nicer and take things slower than people in other major West Coast cities. Sacramentans can slow down to enjoy some of the more ethereal experiences in life, like enjoying a glass of locally-produced wine after sundown as the cascading Delta Breeze slices the heat of a hot summer's day. In many ways, Sacramento is a hidden gem that remains underappreciated.
Sacramento is underappreciated because there are nearby major cities that attract gobs of tourists from around the world. As a result, Sacramento is often seen as what it isn't rather than what it is. Yes, Sacramento will never be as hip as Portland or feature a skyline that rivals San Francisco. But people who are considering moving here should appreciate the city for what it is: a culturally unique place with a high quality of life and a low cost of living.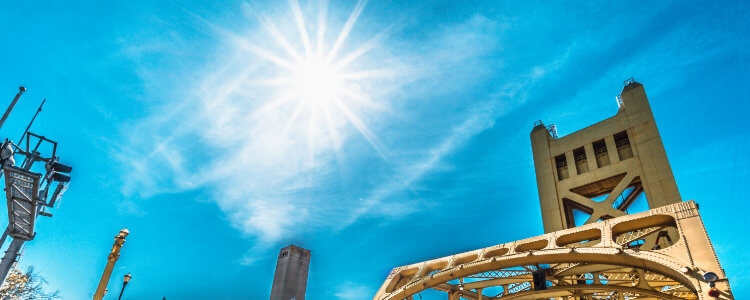 Weather
Sacramento features a Meditteranean climate with hot summers and 320 days of sunshine a year. In fact, Sacramento is the sunniest city in the world for the months of June, July, September, and October! However, a very common complaint of people who move to Sacramento is that the summers are too hot. Many people incorrectly believe that all of California features temperate weather year-round. This is especially false when it comes to Sacramento.
Unlike California's coastal communities, summers in Sacramento are hot. The heat is not a "humid hot" like you'll find in Florida, but rather a searing and dry, desert-like heat. This heat pushes many people indoors during the summer. However, the vast majority of residences and businesses feature excellent air conditioning, which mitigates the unpleasantness.
Generally, the heat in the summer lasts from 2 pm to 8 pm but temperatures can drop down to the 50s at night. Sacramento features much cooler evenings thanks to the Delta Breeze. The Delta Breeze is cooler winds that originate from the Pacific Ocean and are carried across the Sacramento River. While all of greater Sacramento experiences some kind of temperature drop at night, its effects are most strongly felt south of Downtown along the Sacramento River, in areas like the Pocket. It's less pronounced in suburbs located further away from the river, like Elk Grove and Roseville.
The good news is that spring, fall, and winters in Sacramento are quite pleasant, with temperatures typically ranging from the 50s to 60s. It's really only summers that generate complaints. Here are what the temperatures look like across the entire year: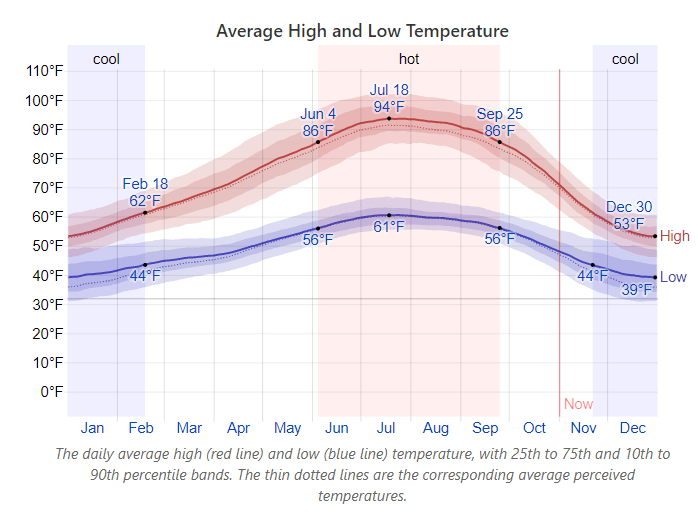 While wildfires are sadly becoming the norm in California, Sacramento is at very little risk of wildfire damage. However, Sacramento can be afflicted by wildfire smoke due to the heavy woodland areas that surround the city.
In terms of earthquakes, Sacramento is located away from major fault lines so they haven't been a major issue historically. However, California is poised to be hit by "the big one", which could impact the Sierra Nevada mountain range and San Francisco area. Any large earthquake in this area would certainly be felt in Sacramento.
Relatively Low Cost of Living
Sacramento is one of the most affordable major cities in California. Some of its West Coast alternatives, like San Francisco and Seattle have much higher costs of living. As a result, Sacramento has attracted coastal transplants seeking a higher quality of life and lower cost of living.
It is useful to contextualize the comparative costs of living with real-world data. The data below is from Wolfram Alpha's cost of living index and compares Sacramento to other major cities on the West Coast. A score of 100 represents the national average: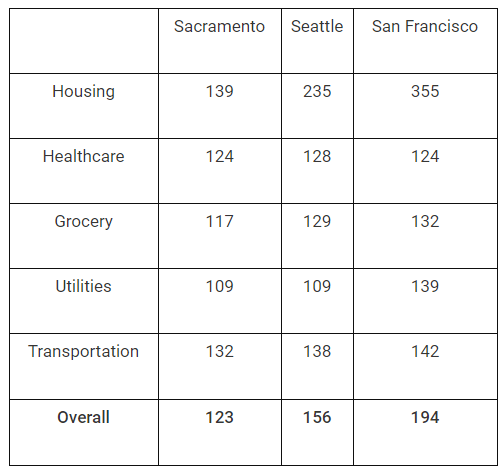 You can see that the biggest contribution to Sacramento's low cost of living is cheaper housing. To broadly put these numbers in perspective, a home that costs $400,000 in Sacramento would cost $676,000 in Seattle and $1.02 million in San Francisco! What's even more fascinating is when you look at the overall cost of living over time: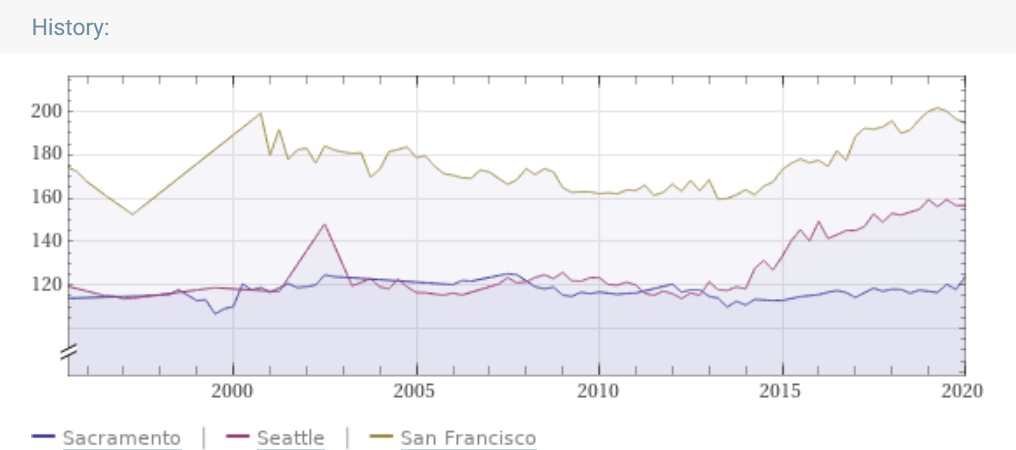 While Seattle and San Francisco have seen dramatic increases in the cost of living since 2015, Sacramento's increase is much milder. Locals know this and will playfully tell Bay Area residents how terrible things are in Sacramento so their rents stay low.
Sacramento's low cost of living is so attractive that up to 100,000 people commute to the Bay Area each workday. And this number is increasing, as over 20,000 people a year move from the Bay Area to Sacramento. The fact that these "super commuters" spend at least two hours a day commuting should indicate just how compelling Sacramento's quality of life is.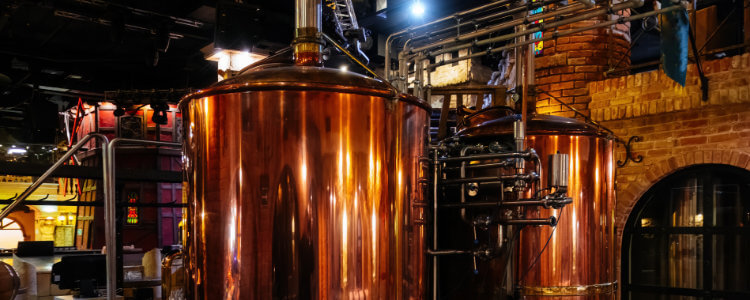 Booming Alcohol Scene
Sacramento is a drinking town and features one of the top microbrewery scenes in the entire nation. You'll find the highest concentration of these breweries in the Downtown and Midtown neighborhoods. We've heard from some that it may be difficult to find fun things to do at night if you do not consume alcohol. This is something that should be kept in mind if you don't drink.
If you're more into wine, nearby locales like El Dorado Hills, Amador County, and Calaveras County feature wineries to explore.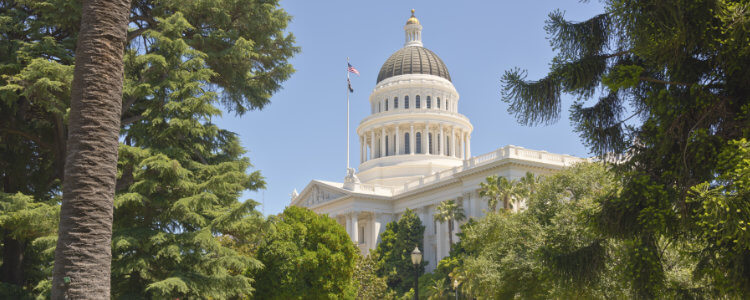 Culture
Sacramentans are known as tolerant people. Their tolerance is put on display when the occasional raucous political movement marches at the State Capitol. Despite these demonstrations, locals remain calm and the overall level of rancor is less than what you'd find in other major cities.
Much like Midwesterners, Sacramentans are also down-to-earth and relaxed people. In fact, some New Yorkers who visit may find themselves irritated at the slow pace. While Sacramentans are generally laid back, they also aren't afraid to disagree or offer a different opinion.
Despite the drinking scene, the people of Sacramento care about healthy living. For example, few people smoke and there is great interest in eating locally sourced produce. Further evidence of Sacramentans' commitment to a healthy lifestyle includes a high number of gyms, CrossFit studios, and yoga studios.
Sacramento is also described as a very integrated city, where it is common for people from different backgrounds and income levels congregate together. Many transplants who move from larger cities are surprised at how society isn't strictly segmented based on income or status.
Politically, the City of Sacramento is quite liberal but people are much more conservative in some of the outlying counties of greater Sacramento. To get a more specific understanding of each county's political leanings, I'd recommend that you check out how greater Sacramento voted in the 2016 election.
But despite being the hub of California politics, Sacramentans are not hyper-political. Politics just simply doesn't play a huge role in Sacramento's cultural DNA.
Lastly, like many major cities in California, there is a growing homeless problem despite the City of Sacramento's significant efforts.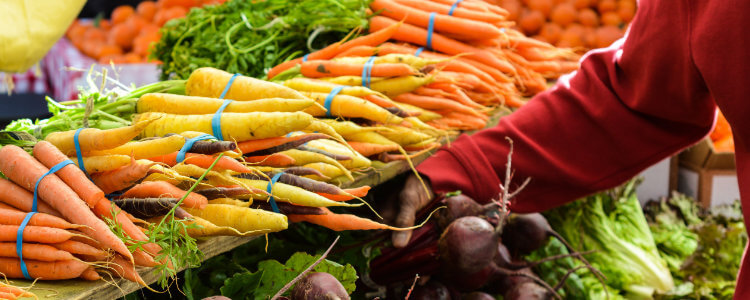 Local Food
Sacramento is located near some of the most productive farmland in the world. This means that residents have access to top-notch produce, meats, and Pacific seafood. Amazingly, most Sacramento restaurants are farm-to-table by default. In fact, the Sacramento Convention and Visitors Bureau hails Sacramento as the "Farm-to-Fork Capital" of America.
Sacramento is also a foodie town, meaning there will be a variety of culinary options for whatever cuisine you desire. For instance, there are plenty of options for those on a vegetarian or vegan diet. Plus, there is a wide selection of farmer's markets.
Mass Transit
Unfortunately, Sacramento is a car-centric city that features a lot of urban sprawl. Mass transit isn't very accessible to most in Sacramento who do not live in the Midtown/Downtown area. It's also slow, pricey, and very limited. Even those who live closer to mass transit may prefer to get around on a bike.
One of the saving graces of Sacramento's mass transit system is Amtrak's Capitol Corridor train. This route connects Sacramento with other Northern California cities like San Francisco, Oakland, and San Jose.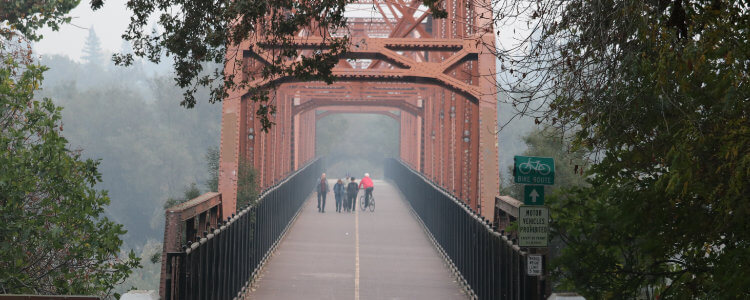 Local Destinations
Folsom Lake is located around 25 miles northwest of Downtown Sacramento and is a very popular attraction for locals. The lake is ideal for watersports like kayaking, canoeing, and waterskiing.
The American River Parkway is a popular spot for strolling, cycling, hiking, and even fishing!
Lake Natoma is closer to Sacramento than Folsom Lake features a ton of equipment you can rent, like kayaks, paddleboards, and
If you're into architecture, take a stroll through the Fabulous Forties neighborhood. Some of the oldest and most magnificent homes in Sacramento are located in the "Fab 40s".
Great Day Trips Nearby
Despite being located in the middle of California's Central Valley, Sacramento offers a surprising number of nearby attractions. Living in Sacramento means you're an hour away from basically anything.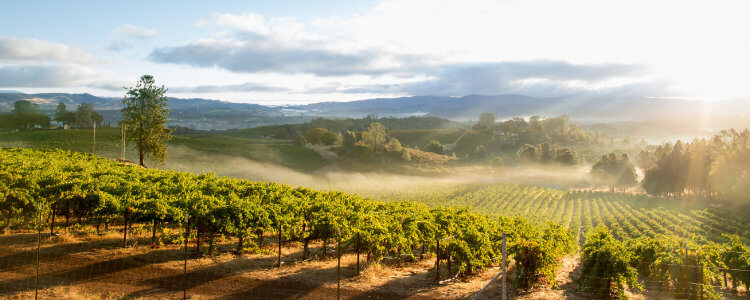 Napa Valley
Sacramento is only about an hour away from Napa Valley. This allows Sacramentans access to some of the highest-quality wine on earth. Even if you aren't into wine, the area offers incredible outdoor activities and Downtown Napa has a great live music scene.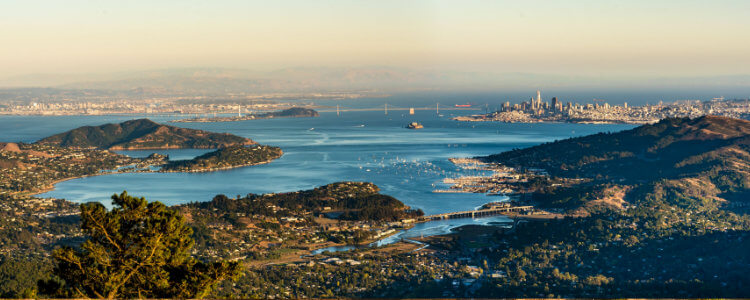 Bay Area
The Bay Area is about 90 minutes away. Residents of Sacramento really like that they are able to enjoy some of the best parts of the Bay Area (such as its food, music, and culture) without having to pay Bay Area housing prices.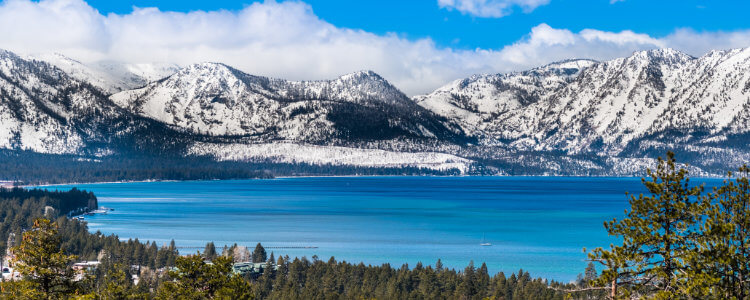 Lake Tahoe
Lake Tahoe is about two hours away and is an excellent option for outdoor recreation, including skiing, hiking, mountain biking, and even boating.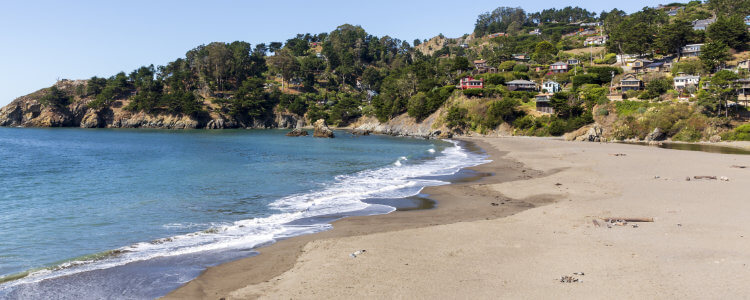 The Beach
Even though Sacramento is smack dab in the middle of California, there are beaches not too far away! Just 90 minutes away is Marin County and some of their world-renowned beach towns like Muir Beach and Stinson Beach.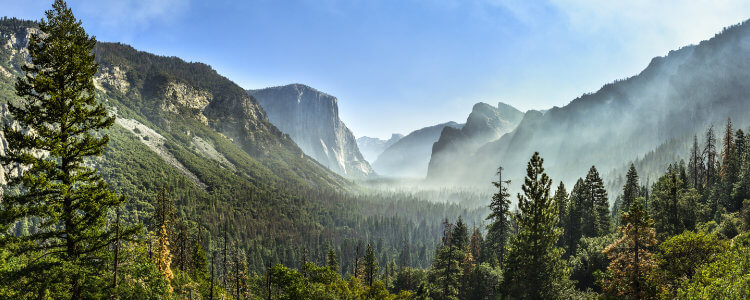 Yosemite National Park
While perhaps more of a weekend trip, Yosemite National Park is also under three hours away.
Excellent Biking Amenities
Sacramento features excellent cycling infrastructure. Its signature bike trail, the American River Parkway, features 32 miles of a paved trail that runs from Folsom Dam to the Sacramento River.
Cyclists will also appreciate the fact that Sacramento's roads hold up better than other cities. This is because constant freeze-thaw cycles that buckle roads across the country do not occur, creating fewer potholes and uneven pavement.
There are also plenty of cycling clubs in Sacramento, including competitive road, cyclocross, and mountain biking.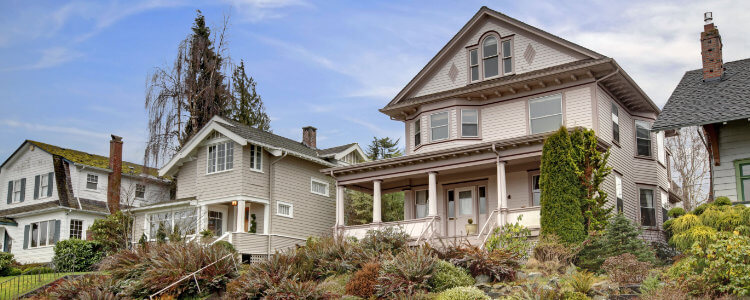 Gorgeous Architecture
Sacramento is a historic city that features gorgeous architecture. You'll find early 20th-century Victorian and Craftsman homes in neighborhoods like Land Park and the Fabulous Forties. Starting in the 1940s, Sacramento also saw an influx of mid-century modern homes. Basically, there is a wide swath of architectural styles in Sacramento which increases the charm and character of the city as a whole. You have to travel pretty very far from Downtown for real estate to seem "cookie-cutter".
Lighter Traffic
Traffic isn't that bad in Sacramento, especially when compared to nearby major cities. Sacramento was originally built out as a collection of small towns that developed into large cities, each with strong employment centers. This means that you are able to live close to where you work without worrying about arduous cross-town commuting. Generally, we'd recommend structuring your life where you live, work, and unwind in an area that is most aligned with your lifestyle and budget.
Sacramento also features nicer drivers compared to nearby cities. You won't have to aggressively jockey for a lane change like in San Francisco or Los Angeles. But keep in mind that drivers in Sacramento aren't as skillful or careful as other major cities. For example, the infrequent amount of rain in Sacramento leaves locals untrained for rainy driving and chaos typically ensues.
Sports Scene
Sacramento is notably home to the Sacramento Kings, a professional basketball team, which has a new stadium. There's also a professional soccer team (Sacramento Republic FC) and a minor league baseball team (Sacramento River Cats). For those looking for MLB, NFL, or NHL teams - Oakland is around 90 minutes away. While Sacramento isn't known as a sports town, there are plenty of sports bars and no shortage of sports fans to hang out with.
Music/Arts Scene
We'd describe the music and arts scene as solid but still up-and-coming. Big artists will often stop in Sacramento on tour but you may have trouble finding live events if you are into a very specific genre. Whatever musical itch isn't scratched in Sacramento can be found in the Bay Area, which is under two hours away
Neighborhood Rundown
As with any city, where you decide to live in Sacramento will heavily influence your lifestyle and cost of living. As a general rule of thumb, the closer you want to live in Downtown Sacramento, the more expensive it will be.
Perhaps one downside to Sacramento is that it is a "hodgepodge" of neighborhoods. You can travel from a well-appointed neighborhood with tree-lined streets to one that is substantially less pleasant very quickly. Therefore, it's really important to conduct due diligence on the neighborhoods that surround where you want to live.
We'll provide brief descriptions of some of the most popular neighborhoods so you may be able to get a better idea of where in Sacramento you'd like to live: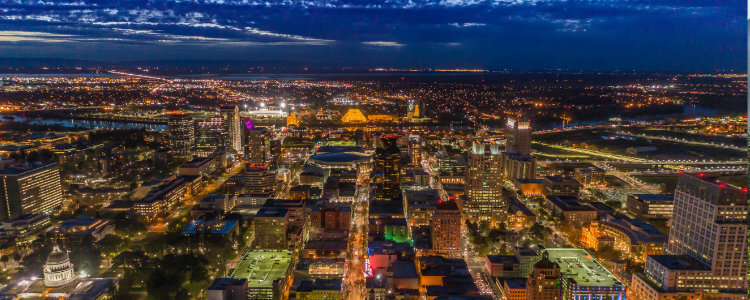 Midtown/Downtown
The Midtown/Downtown area is locally referenced as "The Grid". This area is the liveliest part of Sacramento and features a variety of shops, restaurants, and breweries. The Grid is for those who want to be right in the "action" and live within a short distance to some of Sacramento's top social destinations. This is also perhaps the only area in Sacramento where you could live without owning a car. However, real estate prices tend to among the highest here.
Oak Park
Oak Park is a gentrifying neighborhood that allows you to live close to the Midtown/Downtown area at a lower price point. The neighborhood has attracted a hipster crowd thanks to some of its locally-owned coffee shops and bars. Some of the houses in Oak Park are quite old and may require work before moving in.
East Sacramento
East Sacramento (or simply, "East Sac") is the more sophisticated, older sibling of Midtown. Comprising of mostly single-family residences, East Sac is where you'll find tree-lined streets and a tight-knit atmosphere that attracts people looking to put roots down. It's also a quaint neighborhood with local eateries and coffee shops. But these amenities come at a price; the average price of a home in East Sacramento is more than double the overall city average.
Natomas
Natomas is a great place for convenient and affordable living. Two major freeways (I-80 & I-5) run through the neighborhood, making it speedy to travel anywhere in greater Sacramento. Basically living in Natomas means you're 10 minutes to some of Sacramento's top destinations, like Downtown and the airport. One downside is that there aren't many local places to shop in Natomas, there's mostly big-box retailers.
Popular Suburbs
Looking to move out to suburbia? No problem, here are some of our thoughts on Sacramento's popular suburbs: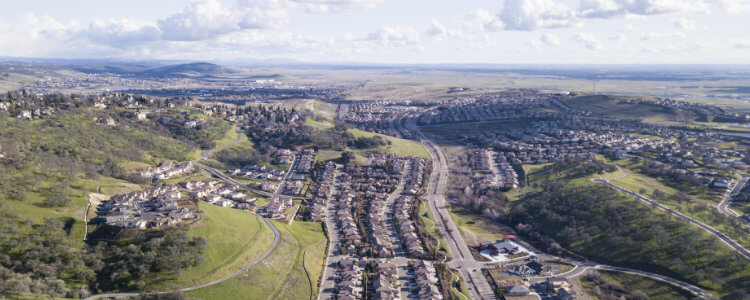 Folsom
Folsom is a sleepy and affluent suburb of Sacramento. There are plenty of options for outdoor recreation in Folsom, including the gorgeous Lake Folsom. Also, there is a historic portion of Folsom (called "Old Town") that is incredibly charming. But these amenities come at a price, with the average home in Folsom almost double the City of Sacramento average.
Roseville
Roseville has something for everyone: local restaurants, great shopping, and amenities that are attractive to all ages. Roseville actually has its own power grid, meaning that you can expect some of the lowest utility bills in the area! Roseville also contains some of the most luxurious shopping in Sacramento at The Fountains.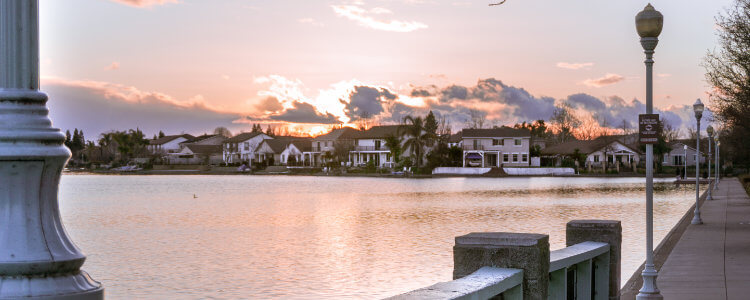 Elk Grove
Elk Grove is one of the most affordable and rapidly growing suburbs of Sacramento. Notably, Elk Grove features large shopping centers and a very large high school. In terms of real estate, most of the homes in Elk Grove are single-family residences on smaller lots. Also, much of the housing inventory is newer, as the city was first established in 2000.
Granite Bay
Granite Bay is a very affluent and idyllic suburb of Sacramento. You'll find no shortage of multi-million dollar horse farms and estates in Granite Bay. Many of the "who's who" in Sacramento decides to live here due to the incredible real estate and peaceful aesthetic.
Renting vs Buying
Before you move to Sacramento, you will want to decide whether to rent or buy. There are strong arguments on both sides, so we'll briefly discuss them below:
Renting: Sacramento is a place with distinct neighborhoods and your lifestyle will vary depending on which neighborhood you live in. Renting allows you to get a taste of different neighborhoods before having to make the big financial commitment of buying a home.
Buying: Sacramento's rents are among the fastest-growing in the nation. There is also a housing boom occurring; the median home price in Sacramento rose from $233,000 in 2015 to $348,000 in 2020. Why not immediately begin building equity in a hot real estate market?
Nightlife
Sacramento punches above its weight in terms of nightlife options. The Downtown/Midtown area is bustling with tons of new bars, clubs, and fine dining venues.
but the scene is still weak by "California standards". While there are plenty of friendly bars to enjoy, if you're looking for bonafide nightclubs or a place to party until daybreak, you'll probably be disappointed.
Airport
The Sacramento International Airport (SMF) is clean, simple, modern, and easy to navigate throughout. SMF provides a wide selection of flights and is much easier to navigate than major airports like LAX. The airliner with the biggest presence in Sacramento is Southwest Airlines, although the city is not a "hub" to any airliner. Also, prices are generally competitive with other major airports.
One downside of SMF is that most destinations away from the West Coast require connecting flights. For instance, there are around ten non-stop flights to Los Angeles daily but only around two to Chicago. The good news is that SMF deals with far fewer delayed flights due to Sacramento's lack of inclement weather.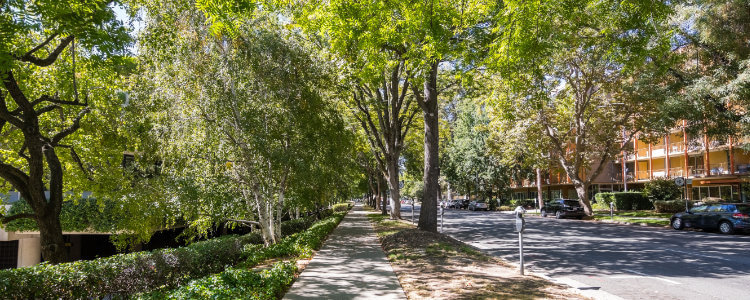 The City of Trees
It's no joke that Sacramento is the "City of Trees". In fact, Sacramento features more trees per capita than almost any other city in the world. Many of Sacramento's trees are over a century old, providing a regal and lush aesthetic. These trees also help mitigate temperatures in the summer, especially in the Midtown and Land Park neighborhoods.
There are a couple of downsides to Sacramento's thick canopy, though. In the fall, there is an enormous amount of leaves that results in noisy leaf blowers running constantly. Additionally, those who suffer from seasonal allergies (especially tree or grass-related allergies) will find that the City of Trees quickly becomes the City of Sneeze in the spring and summer! If allergies are a serious issue, you may want to consider living in Sacramento's suburbs, which features fewer trees.
Major Employers
Thanks to being the capital city of California, there are over 70,000 people in Sacramento County alone who are employed by the State of California. The next biggest sector is healthcare, with companies like Kaiser Permanente, Sutter Health, and Dignity health employing tens of thousands of people.
Quick Tips
Jobs in industries aside from healthcare and government are generally harder to find compared to bigger West Coast cities. As a result, you should consider having a job lined up before you make the big move.
Like any major city, crime in Sacramento is more common in some places than in others. We'd recommend looking at the City of Sacramento's crime map to get a better idea of safety.
If you're looking to meet a like-minded group of friends after moving to Sacramento, you may want to consider using Meetup.com.
Final Thoughts: Moving to Sacramento
Hopefully, you now have a better picture of what Sacramento is like: a vibrant, diverse, and rapidly growing city that has something for everyone. We have no doubt Sacramento will continue to attract more transplants as people "see the light" and abandon major cities.