Living in Roseville, CA: 2021 Community Guide
Posted by Sacramento Real Estate Voice on Monday, February 8, 2021 at 4:02 PM
By Sacramento Real Estate Voice / February 8, 2021
Comment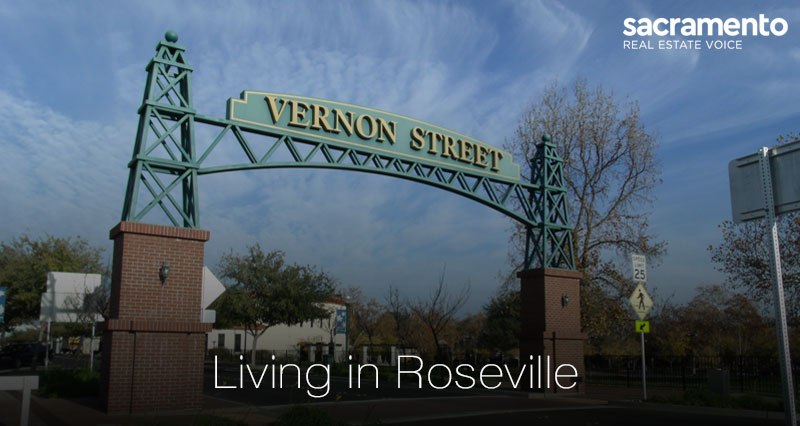 With a population of 146,500, Roseville is the largest city in Placer County and is part of the Placer Valley Community that includes the nearby communities of Rocklin and Lincoln. Conveniently located just 16 miles north of Sacramento, Roseville offers residents an affluent, suburban atmosphere and consistently ranks among the country's most livable mid-sized cities.
In the 1980s, the city embarked on a massive revitalization of the historic downtown core. Today, the city center is a vibrant, eclectic mix of shopping, dining, and restored historic buildings.
The Roseville Civic Center is at the heart of Roseville's downtown revitalization and has become the center of community life, hosting concerts and festivals throughout the year. Community spirit runs deep here, and the friendly, welcoming locals love to celebrate their local culture and history.
Roseville's robust local economy and solid school system draw a diverse range of people to the city, all of whom are also attracted by Roseville's warm climate, laid-back lifestyle, and proximity to exciting, bustling Sacramento and the endless recreation opportunities in the Sierra Nevada Mountains.
Let's take an in-depth look at what makes Roseville such a great place to live.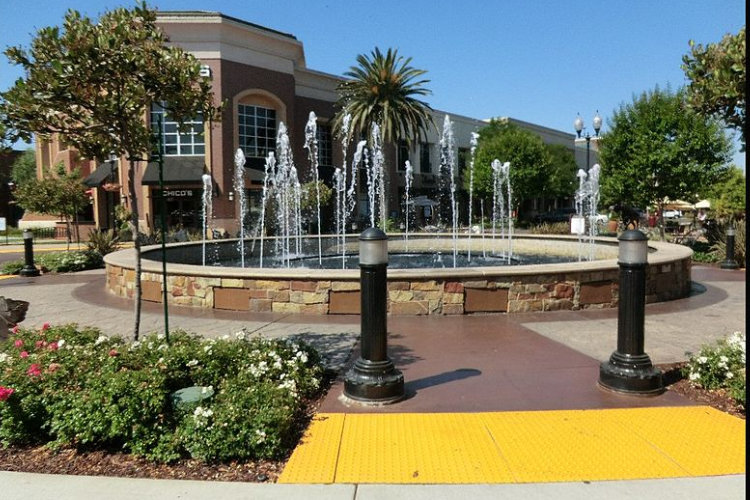 Source: UncleVinny
Lifestyle and Culture in Roseville
With I-80 and State Route 65 running through Roseville, getting to the surrounding areas is easy. Many Roseville residents commute to Sacramento for work, and driving times vary, depending on the time of day. That being said, traffic snarls really aren't much of a problem, and getting around Roseville by car is seldom too stressful.
Roseville is well-served by public transit, with regular local buses providing a great way to get around the city. Residents can reach Sacramento via the Placer County Transit system, which links to the Watt/I-80 light rail station. This is super-popular with daily commuters, and the adjacent park and ride lot are always full.
Example of the pedestrian-friendly infrastructure throughout Roseville. Source: UncleVinny
Those who prefer to get around under their own steam have many options, with dozens of miles of walking and biking trails connecting Roseville neighborhoods. The city has invested heavily in pedestrian infrastructure, and Roseville is now a sublime place to walk in.
Roseville residents love to be outdoors, and walking, running, and biking are all popular ways to get some exercise. There are thousands of acres of parks and green spaces here, many of which are protected to promote a healthy natural environment for plants and wildlife. Apart from local greenspaces like the wonderful Maidu Regional Park, and Miners Ravine Trail, there are outdoor opportunities galore at nearby Folsom Lake and world-class hiking in the Sierras.
The weather is ideal for enjoying all that outdoor time, and Roseville sits under sunny skies for almost 250 days each year. Spring and fall are both long and warm, while winters are cool and wet. Although temperatures can soar during the summer, it rarely feels too hot, and the weather is predictable enough that you won't have to worry about sudden downpours!
Roseville is known regionally as a shopping destination, and people flock to the 2 huge malls within the city limits. Fountains at Roseville offers well-known stores and restaurants, while Westfield Galleria provides the full-on mall experience, with huge retailers, a movie theater, and a wide variety of dining options among the attractions.
The gorgeously restored historic downtown district is where locals come to wander and shop at more unique outlets. Antique stores, art galleries, and boutiques dominate the shopping scene here, and there are also a variety of dining options in the area, with an impressive and diverse range of cuisines on offer. Independent brewpubs, cozy cafes, and restaurants with patio dining line the pleasant downtown streets, and outdoor tables are always packed on warm summer evenings.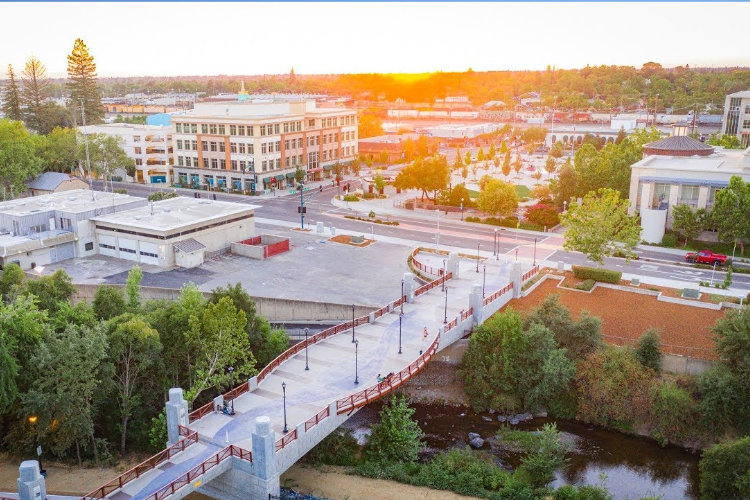 Downtown Roseville
Downtown Roseville also plays host to many of the city's events and festivals. Several weekly and monthly events draw crowds to taste locally-produced wine, sample gourmet food from a collection of food trucks, and many seasonal events that bring the community together. The Roseville Civic Center is the place to be during the summer months when live music concerts and festivals dominate the calendar. The Roseville Fourth of July parade is another event that isn't to be missed and is regionally-renowned as having one of the best fireworks displays around.
Things to Do in Roseville
Denio Swap Meet
Denio Swap Meet, located on Vineyard Road, is an iconic Roseville attraction that has been a local institution for over 70 years. Residents flock here on weekend mornings to enjoy the shopping and the spectacle.
Denio started as a small collection of local vendors, most of whom were selling produce. Gradually, the number of vendors grew, and the place began to transform from a simple farmer's market into a huge gathering of merchants selling everything under the sun.
Today, Denio Swap Meet is like a big yard sale. Although you're still able to browse locally-grown fruit and vegetables, it's really all about the antiques, trinkets, housewares, and everything in between. Prices range from cheap to outrageous, and this is a great place to visit, even if you aren't shopping for anything in particular.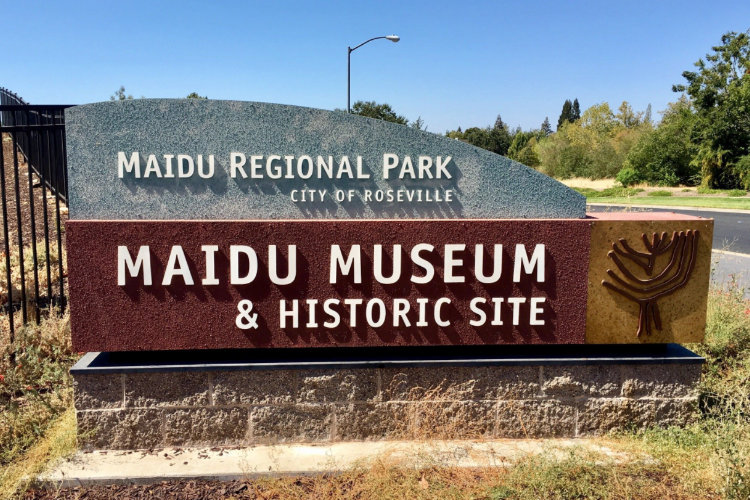 Maidu Museum and Historical Site
This amazing museum is a cultural haven for those who are interested in ancient Native American culture. The exhibits provide a unique insight into the lives of the Nisenan Madu, who called this area home for thousands of years.
The Maidu Museum is famous for enchanting even the most attention-span challenged youngsters, and the exhibits, multimedia displays, and events are truly special.
A short walking trail takes visitors through archeological ruins that include hundreds of bedrock mortar holes, petroglyphs on sandstone boulders, and fascinating rock art.
Quarry Park Adventures
Quarry Park Adventures is located in Rocklin, just a short drive from Roseville, and provides a totally unexpected one-of-a-kind experience.
Located in Rocklin's 160-year-old Quarry District, the park is located in a huge former quarry pit with 60-foot walls and a lake at the bottom. This really is adrenaline-junkie heaven! You can rappel, rock climb, freefall, and hit the zip line here, as well as partake of more sedate activities like paddle-boating in the huge lake, and the waterfall provides an impressive backdrop.
Quarry Park Adventures is part of Rocklin's ambitious downtown revitalization project, including the rest of Quarry Park, a beautiful natural setting for enjoying a picnic after all the hair-raising activities.
Golfland Sunsplash
Golfland Sunsplash is a family-friendly extravaganza, and this fun-filled theme park is one of the most popular destinations in Roseville.
Sunsplash is a huge waterpark that's open during the summer months and draws thousands of visitors who come to cool off on hot days and play in the water. Sunsplash offers a bevy of thrilling rides that range from slides to rafting chutes, and there's also a relaxing "Adventure Island" pool that's shallow enough for the little ones.
Golfland is open year-round and features a go-kart track, laser tag, and arcade games, as well as a super-fun mini-golf course. All these activities are housed in a gloriously kitsch Disney-style castle.
Antique Trove
Located on Harding Boulevard, Antique Trove is open every day and offers visitors the opportunity to partake of Northern California's largest collection of antiques, retro pieces, and vintage goodies.
This beautifully-curated, eclectic collection is housed in a massive, 40,000 sq ft space, and over 250 antique dealers are peddling their wares. It's easy to spend hours here, and you're sure to find something you've been searching for, as well as plenty of must-have purchases that you never knew you wanted!
Parks and Recreation in Roseville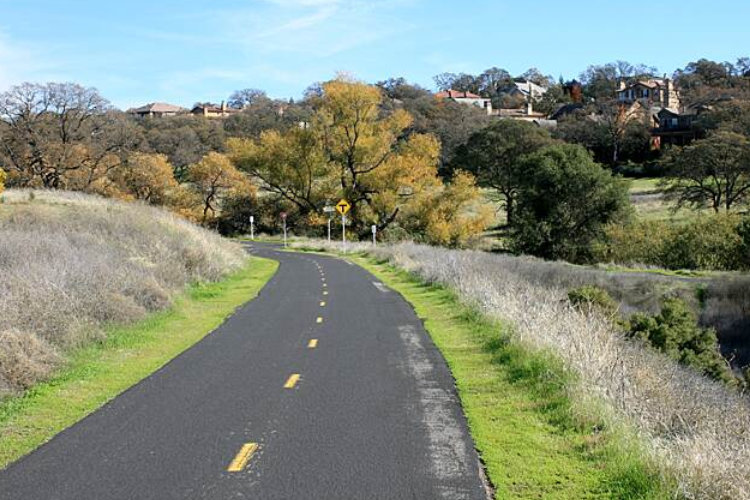 Miners Ravine Loop Trail
Although Roseville has miles of fantastic trails, Miners Ravine Loop Trail may well be the very best. It's easy to forget that you're in the middle of an urban area when you're walking or biking along this picturesque trail that runs through the middle of Roseville from Folsom Road to Sierra College Boulevard.
The 9-mile trail is popular with walkers, runners, cyclists, and dogs and follows pretty Dry Creek for much of its length. The best time to use this trail is during the spring and early summer, when flowers bloom under shady deciduous trees. There are plenty of entry/exit points along the way, making it easy to dip into surrounding neighborhoods and explore.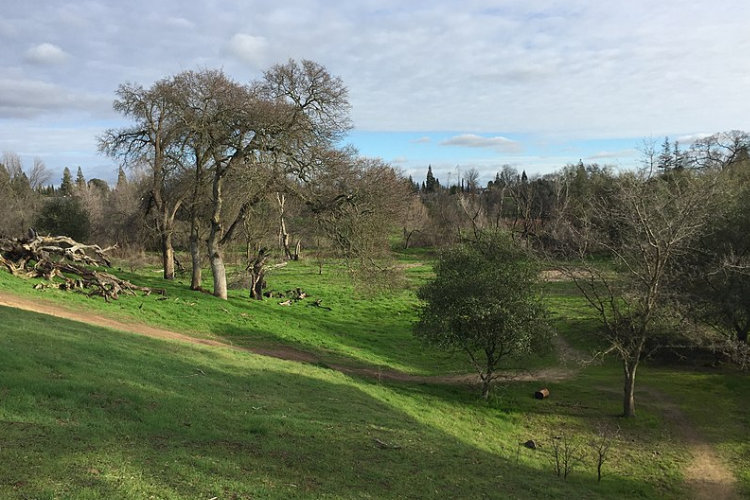 Maidu regional park. Credit: ray_explores
Maidu Regional Park
This 152-acre park, located in East Roseville, is one of the city's most popular parks, and locals flock here to enjoy picnics on weekend afternoons.
The park's developed section includes the Maidu Branch Library, a community center, and the Maidu Museum. There's also a beautiful Veterans Memorial Rose Garden in this area.
The rest of the park is given over to a lighted softball complex, a lighted soccer field, and a skate park. There are also picnic areas, walking trails, and a great kids' playground.
Lincoln Estates Park
Tucked away in a quiet, older Roseville neighborhood, Lincoln Estates Park feels like a hidden gem. There are large grassy areas for playing or lounging and several mature trees that give this park an established feel.
Lincoln Estates Park's main attractions are the 2 concrete slides that straddle a steep hill at one end of the park. These unusual slides attract kids and their parents from all over the city, who come to slide down the twisty concrete tubes on cardboard or wax paper.
Aside from being a destination all on its own, this park is located along the Miners Ravine Trail, and Dry Creek provides a pretty backdrop to any visit here.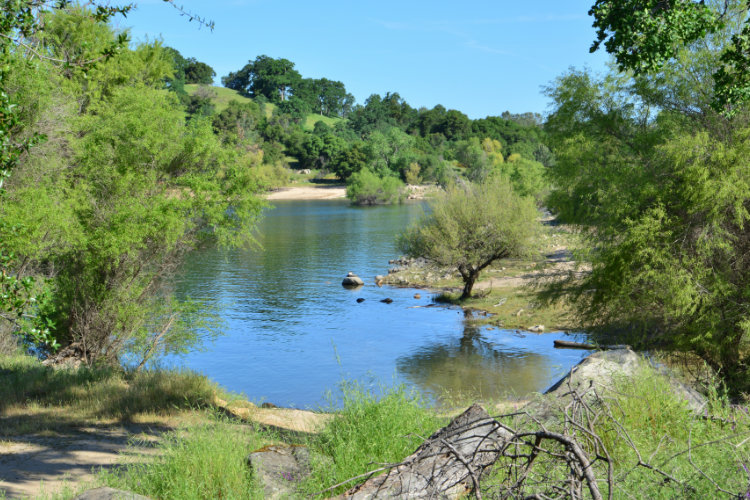 Folsom Lake
Folsom Lake State Recreation Area
Folsom Lake is a favorite camping area for Roseville locals, and there are enough activities here to keep everyone happy.
Located at the Sierra foothills base, Folsom Lake State Recreation Area is only about 20 minutes east of Roseville. People come here to hike, ride horses, swim, water ski, and summer weekends bring plenty of activity to Folsom Lake. The fishing is good, too, and you'll be sure to see trout and catfish being hauled out of the water.
For cyclists, there's a 32-mile trail that connects Folsom Lake with Sacramento, passing by the historic Folsom Powerhouse, which provided Sacramento with electricity from 1885 to 1952.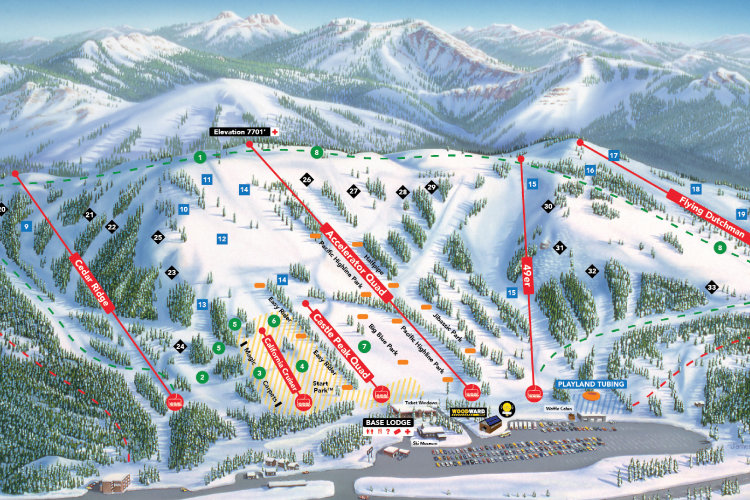 Boreal Mountain
California isn't all sunshine all the time, and there are plenty of excellent ski resorts in the Sierras to prove it. Several ski areas are within easy reach of Roseville, and Boreal Mountain is one of the most popular.
Located on I-80, near Lake Tahoe, Boreal Mountain is a small, intimate ski area with 9 chairlifts. This is one of the more affordable ski resorts in California and is as popular with families with small children as it is with teenage snowboarders. The resort has great food, a full bar, and atmospheric night skiing.
Boreal Mountain gets plenty of good snow and is usually the first Sierra ski resort to open each year.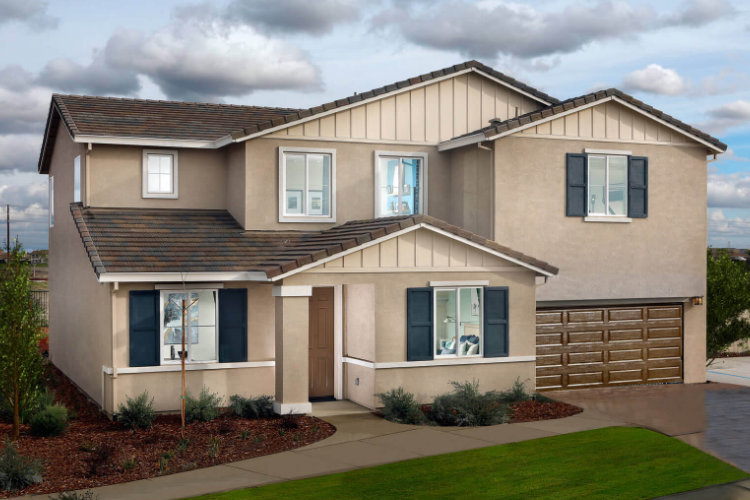 Architecture commonly found in Roseville
Real Estate in Roseville
There's a wide variety of real estate options in Roseville, ranging from modest single-family ranch-style homes to luxury homes on generous lots. Roseville is divided into 3 distinct sections: East Roseville/Granite Bay, Central Roseville, and West Roseville. Each of these sections contains smaller neighborhoods and planned communities.
Morgan Creek in West Roseville is one of the most expensive neighborhoods in the city. This master-planned community is surrounded by an 18-hole golf course and features beautiful custom and luxury homes, many with views of the foothills and the fairway.
Another sought-after West Roseville neighborhood is West Park. This area features homes on smaller lots, often without yards, and appeals to those who want to be close to parks, trails, and highly-rated schools.
In North-Central Roseville, Highland Reserve is a more affordable neighborhood that's close to the Galleria and freeway access.
Secret Ravine, in East Roseville, is another of the most desirable neighborhoods in the city. In rolling, oak-covered terrain, this super-upscale neighborhood is located close to the Miners Ravine Trail and features gorgeous custom homes on large lots.