Top 7 Country Clubs in the Greater Sacramento Area
Posted by Sacramento Real Estate Voice on Saturday, January 23, 2021 at 2:27 AM
By Sacramento Real Estate Voice / January 23, 2021
Comment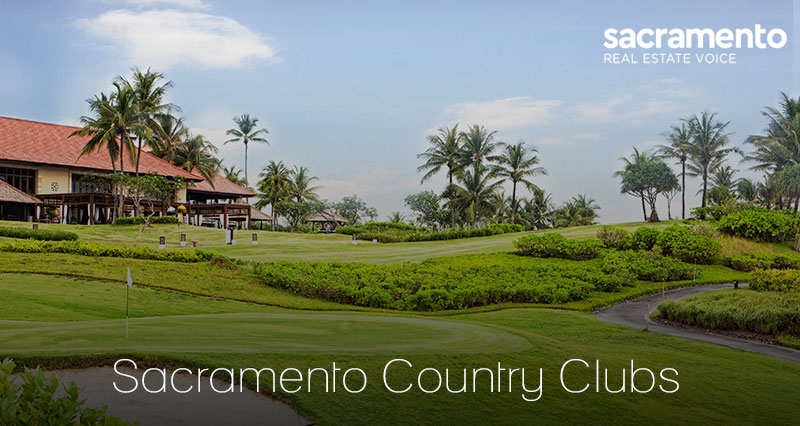 The Sacramento area has a wide variety of country clubs to choose from. With gorgeous, challenging golf courses, unforgettable dining experiences, extensive amenities, and lively social calendars, this list of the top clubs in Sacramento offers something for every lifestyle.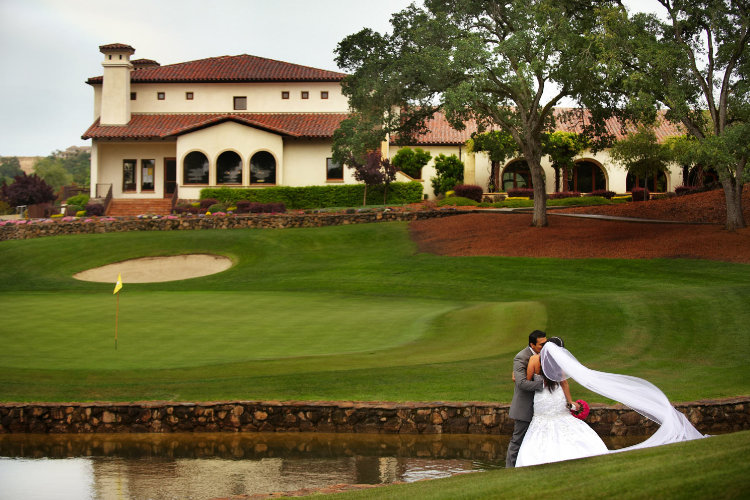 1. Catta Verdera (Lincoln, CA)
The Catta Verdera Country Club is reminiscent of the beautiful old Spanish missions lining the California coast. Mature oak trees, ornate fountains, and Spanish-style courtyards abound offering a serene, inviting atmosphere.
Surrounding the club is a 900 acre, gated community of over 500 luxury Meditteranean and Tuscan style homes. Residents can meander through miles of nature trails while taking in sights of wildlife, native plants and Ponderosa pines.
The expansive clubhouse, modeled after the Santa Barbara missions is breathtaking. Its beamed ceilings and luxurious old-world decor are a step back into California's rich history.
Catta Verdera's championship course is an intelligent and challenging course, but not overwhelming. It is well maintained and promises fast greens. The practice facilities include a three-tiered driving range, putting green and short game area.
Dining at Catta Verdera offers something for everyone. Ordering and eating a burger while on the course is a breeze from the nearby grill. Formal dining and casual dining options are available with plenty of outdoor seating options to enjoy breathtaking fairway and mountain views.
Social memberships are also available, offering members many activities including wine tastings, themed dinners, and mixers.
Official website: cattaverdera.com
2. Indian Creek Country Club (Loomis, CA)
Indian Creek Country Club is conveniently located in the heart of Loomis, CA. Family owned and operated, this club exudes a fun, friendly, and casual atmosphere. The club is central to several attractive planned home communities, featuring modern floor plans and Meditteranean exterior elevations.
Indian Creek Country Club offers a nine-hole golf course that is highly walkable. The course is perfect for a short game and promises to keep golfers of all levels on their toes with challenges at every hole.
Golfers often catch glimpses of wildlife on the charming course including geese, ducks, and deer. Crepe myrtles and mature trees offer spots of shade on hot days throughout the fairway.
While being open to the public, the club offers exclusive memberships and men's and women's golf groups to foster learning and relationships all centered around the game of golf.
The club's grill and bar offer a delicious menu and proudly use locally sourced ingredients. The wine and beer list is extensive, always featuring local Sacramento area microbrews on tap.
The club features a driving range and group and private lessons for all ages and skill levels. For those seeking a family-oriented, low-key atmosphere with lots of social golf activities, this is the perfect country club to call home.
Official website: golfindiancreek.com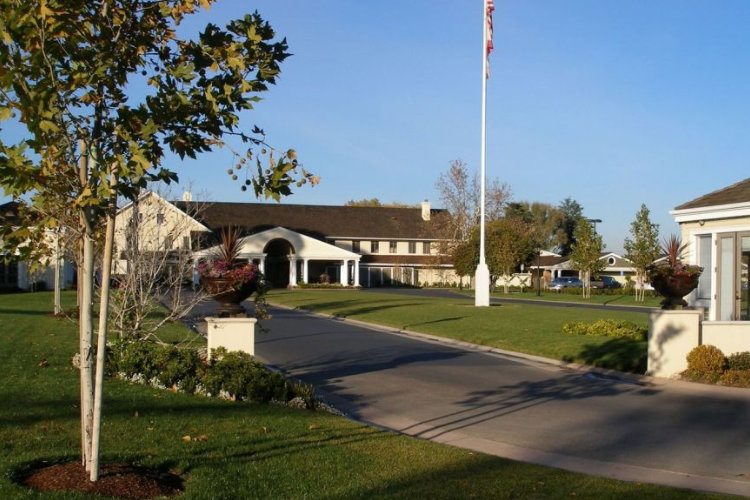 3. Del Paso Country Club (Sacramento, CA)
The Del Paso Country Club has been a fixture in Sacramento's history for over 100 years. Entering the stately pillared clubhouse transports members and visitors into a remote, quiet haven with a relaxing yet refined atmosphere.
The surrounding neighborhoods are made up of homes built between the early 1920s to the 1950s. While some still retain their original charm, many have been remodeled and expanded into beautiful modern-day homes.
The club's championship-style golf course has pristine ryegrass greens and very wide fairways. Large trees dot the course, providing the perfect amount of shade on hot summer days. The course has been the home to numerous competitive events over its 100-year history.
An exceptional range and practice facilities are available to all members. Private lessons, golf camps, and leagues are offered for all ages.
A verbose aquatics program is offered at the club, with competitive and recreational teams for juniors and adults. The fitness center provides a variety of group exercise classes, personal training, and massage therapy.
The club's restaurant has a farm-to-table style menu and sophisticated formal dining experiences. Social activities abound at the club, including events such as the annual crab feed, Independence Day Celebration, and holiday-themed socials for the entire family.
Official website: delpasocc.org
4. Valley Hi Country Club (Elk Grove, CA)
The Valley Hi Country Club is a private club that is truly a hidden gem within the Elk Grove community. Nestled amidst the club, is the gated community, The Retreat. This community is made up of sixty primarily custom Meditteranean style homes. Many of the homes are single-story, offering stunning unobstructed fairway views and courtyard entrances.
The club's 18 hole golf course is lined with mature pine and oak trees and is a traditional layout. The course promises lush, fast greens and sightings of geese and ducks all along the fairway.
The practice facilities are extensive including putting and pitching greens along with a pristine driving range. Members can meet with major golf brands for custom fittings and new product presentations at the club's bi-annual demo nights.
The club restaurant offers plentiful indoor and outdoor dining seating and exceptional food. From weekly family night dinners to seafood nights, there are always delicious dining events to choose from.
Social events include many mixers to connect new and prospective members including wine tastings and golf-themed get-togethers.
The clubhouse is a stunning example of modern Tuscan architecture with beautiful landscaping and fountains, all creating a peaceful ambiance.
Official website: valleyhicc.com
5. Sierra View Country Club (Roseville, CA)
Sierra View Country Club is nestled in the quiet and quaint Old Town Roseville area. Old Town Roseville is dotted with charming Craftsman-style homes and cozy cottages often with mature trees along the sidewalks and large yards.
The Sierra View Country Club has been exuding a welcoming and warm atmosphere for over sixty years in the community.
The 18 hole golf course was designed by Jack Fleming. It is a delight to walk with beautiful evergreens and lakes throughout the entire fairway. The course is challenging but promises fast, rolling, and readable greens. Practice facilities include a putting area, driving range, and golf lessons and programs for all ages.
The club has six lighted tennis courts with plans to add pickleball and bocce ball courts in the near future. Offering private and group lessons, ball machines for practice, drop-in drills, and tennis socials, there is something for every level of player.
The club restaurant has both a formal dining room and casual lounge area for catching games on the big screen. The patio area is perfect for sipping cocktails with friends around the firepit. Themed dining nights include a delicious pasta bar night and Friday night prime rib specials.
Social events are plentiful and provide opportunities to meet other members including Twilight Golf evenings, an amazing Fourth of July BBQ and fireworks display, and many seasonal and holiday events.
Official website: sierraviewcc.org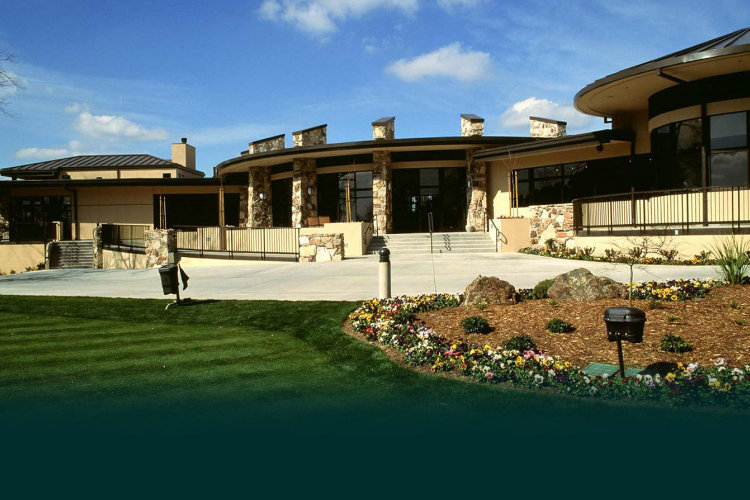 6. North Ridge Country Club (Fair Oaks, CA)
North Ridge Country Club is a private club focused on providing warm and memorable experiences for members and guests. Situated along the club's course is a community of traditional townhomes with expansive fairway views.
North Ridge Country Club features a park-like championship course. This scenic course has mature pine trees, waterways, and subtle elevation changes all making it very walkable. The unique layout of the course offers challenges for every golfing level and is in pristine condition.
The club has a myriad of practice facilities for golfers including two putting greens, a chipping area, a three-tiered driving range, and a high-tech swing analysis tool to help members improve their game.
For pickleball enthusiasts, the club has four lighted courts, beginner level clinics, round robins and open play availability year-round.
Dining at any of the club's restaurants is a culinary delight. Casual dining is available in the bar and grill with plenty of T.V. screens to catch up on the latest sports. Formal and patio dining options are also available. The menu offers numerous themed dining events including prime rib specials, soup night, and amazing brunch events. The french toast is not to be missed!
With relationships being at the heart and soul of this club, a calendar full of social events are available for members. The annual Fourth of July event is an impressive fireworks extravaganza with delicious BBQ. From travel clubs, trivia nights, and movie nights, there is something for every member of the family.
Official website: northridgegolf.com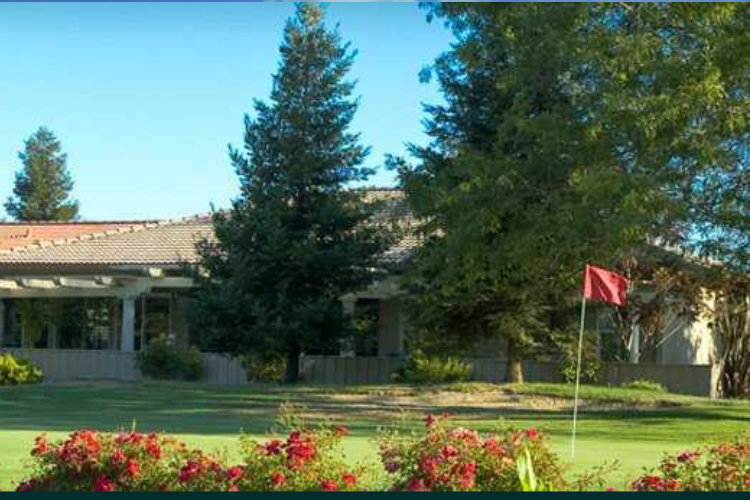 7. Swallow Nest Country Club (Sacramento, CA)
Swallow Nest Country Club is nestled amidst the idyllic neighborhood community of Willowcreek. This community spans 53 acres of gorgeous parks, tree-lined streets, and numerous amenities. There is also 24-hour manned security at the gated entrance.
A mix of townhomes and single-family houses, many with golf course views make up this quaint Willowcreek neighborhood.
The club's executive golf course is accessible to all community members. The course is a pleasant challenge and perfect for a short game with narrow and tight greens. The nine-hole course is in impeccable condition and makes for a wonderful walk. Views of stately pine trees, rose bushes, and attractive neighborhood homes all line the course.
Three large swimming pools are scattered throughout the club for easy community member access year-round. Tennis courts are also available within the neighborhood.
The clubhouse is the heart of the community and is a gathering place for association meetings, clubs and can even be booked for member's personal events.
Official website: sncchoa.org